PRI Annual Report
— Digital Publication
Client: Paleontological Research Institution
Designer: Abbie Gepner
October 2020 – November 2020

Cover of the PRI 2020 Annual Report.
The 2020 annual report for the Paleontological Research institution was the first of it's kind – in an unprecedented year, the organization took a digital-first approach to sharing their accomplishments with their members.
Project Goals
For this project, the client expressed a desire to have an end result that was less text-focused than past years, and also to incorporate the use of links to various parts of their website and external documents. They also placed an emphasis on the importance of showing the multifaceted nature of their organization through photography curation.

Sketches of various layout possibilities for the spreads.
Geometric arrows imply momentum throughout the design.
Design Process

Forward momentum and progress were an core visual message in the report. Despite the pandemic having brought many sectors to a stanstill, PRI as an organization adapted and thrived. The annual report showcases this concept with a dynamic layout that emphasizes the concept of moving towards the future with a recurring arrow motif, and dynamic lines.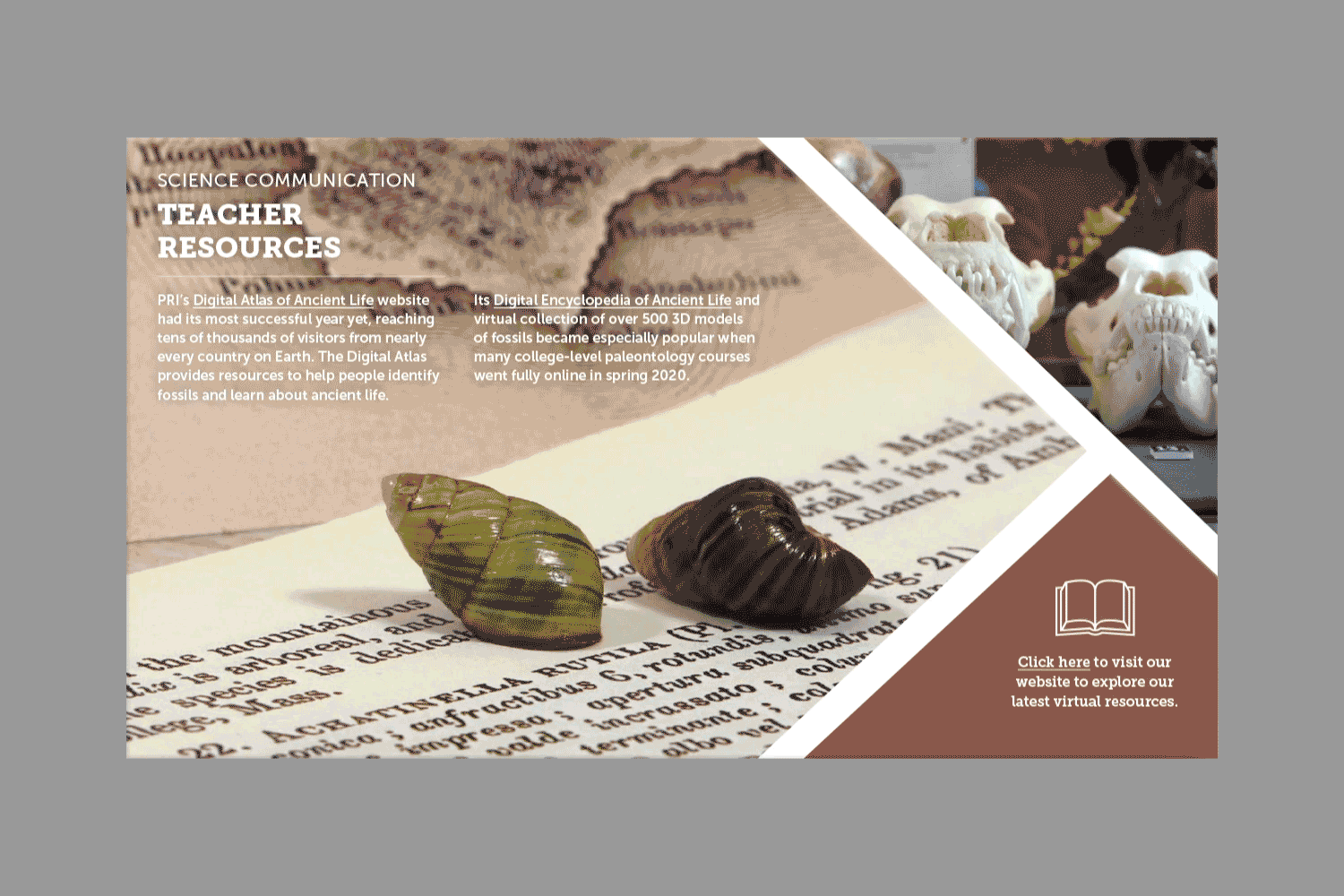 Additional information relevant to the report can be accessed online, via links in the .PDF.
The report was designed to exist across screens of various sizes.
Final Result
Since one of the client's objectives was to have the report live primarily online, having the report fuction as an interactive database of the latest in PRI's online intiatives was a crucial part of the design. The links that were most important to showcase are hilighted, while secondary links can be be found within the text.
The result was a report that was on brand for the institution and showcased the virtual adaptations and innovations that came to the organization during a time of challenge.
View the full publication as an interactive .pdf
here
.
© Copyright Abbie Gepner, March 2021.